Architectural Shingle and Metal Roof
Client: Residential Customer
Project Type: Residential New Roof Construction
Roof Material: Architectural Shingles /  Metal Roof
On this new construction project, the builder chose to combine dark architectural shingles with light metal roofing for a dramatic high contrast effect that highlights the building's architectural details!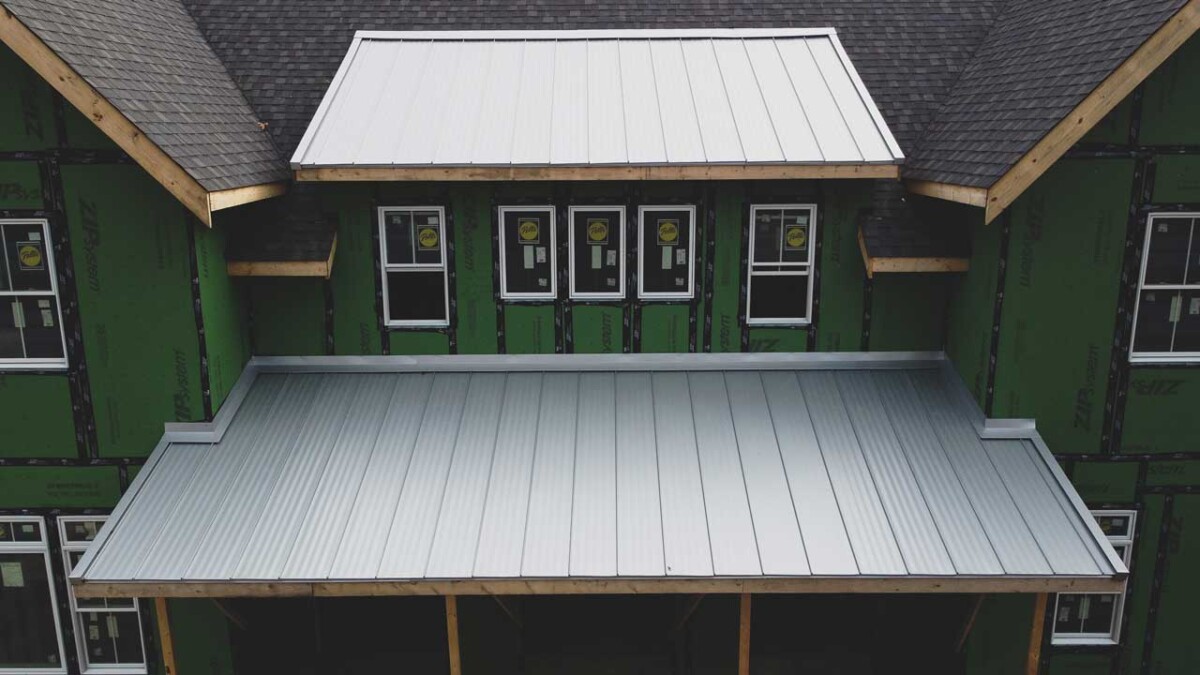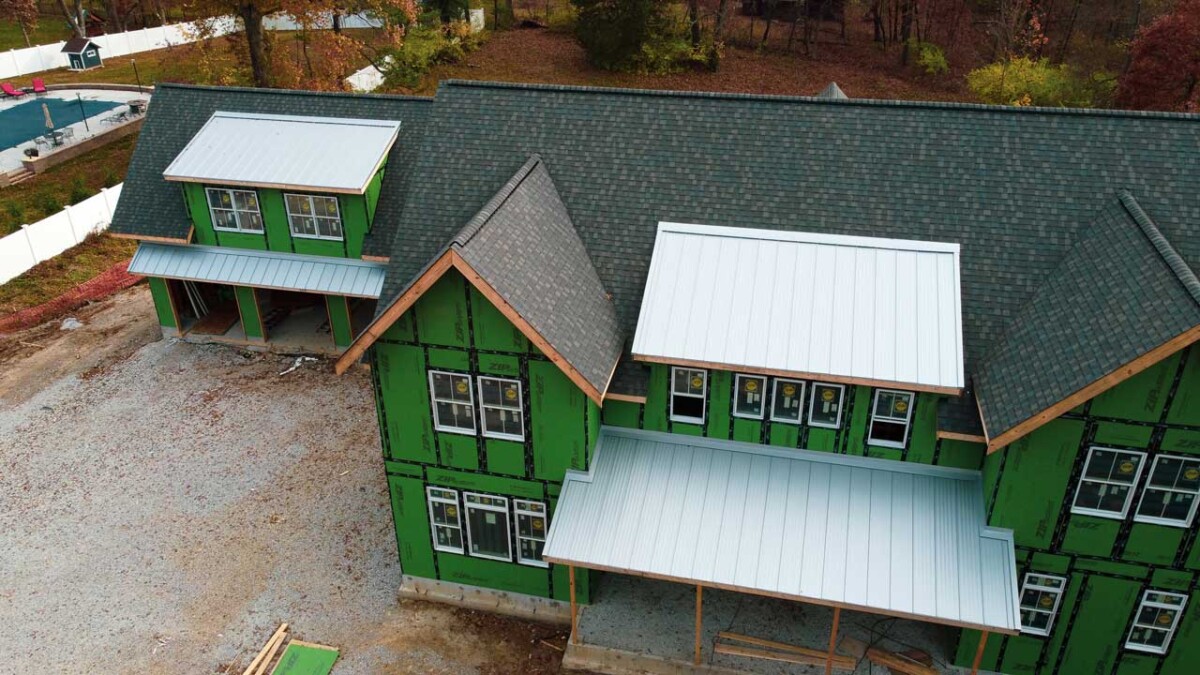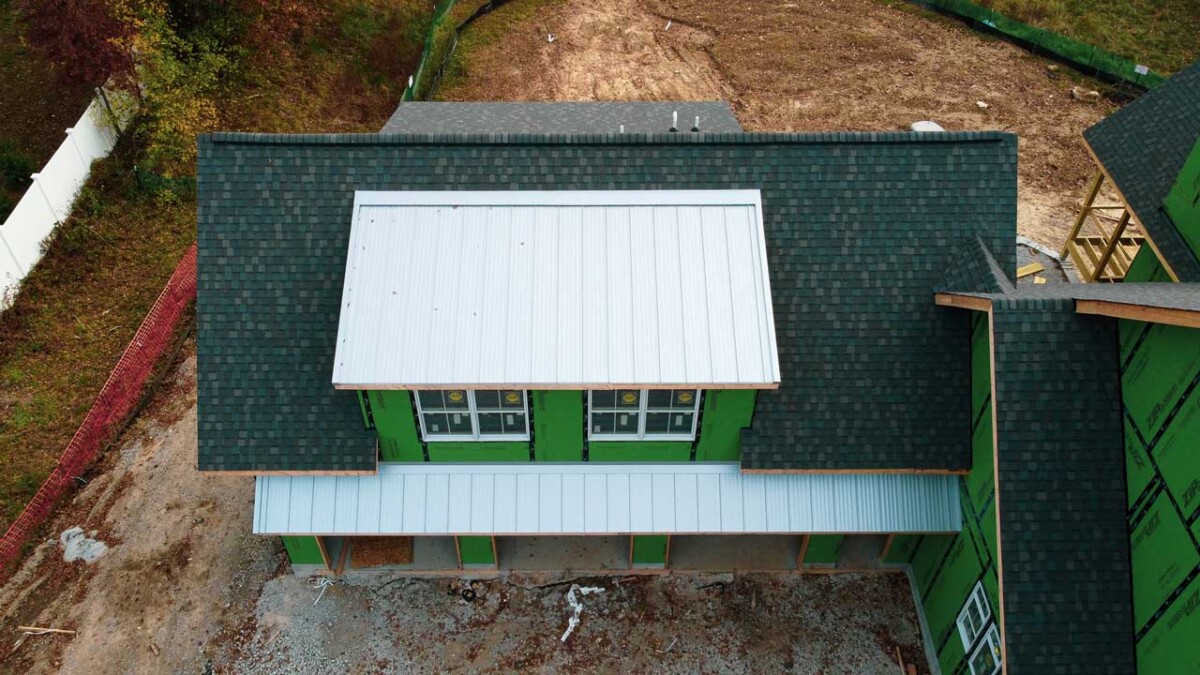 When getting a roof replacement or new roof on your home, you want a roof that will increase your curb appeal as well as provide superior protection for decades. Metal roofing systems can do just that, and can provide an eye-catching exterior appearance when combined with architectural shingles.
At Diversified Exterior Solutions, we want all of our St Louis MO area customers to get the best roof for their property. Standing seam metal roofs have long been used on commercial buildings, but they're becoming a popular with residential homeowners because of their many benefits. That's why we offer the latest in metal roofing materials installed by licensed roofing contractors.
Contact us today to find out how a metal roof can protect your residential home or commercial building for decades to come!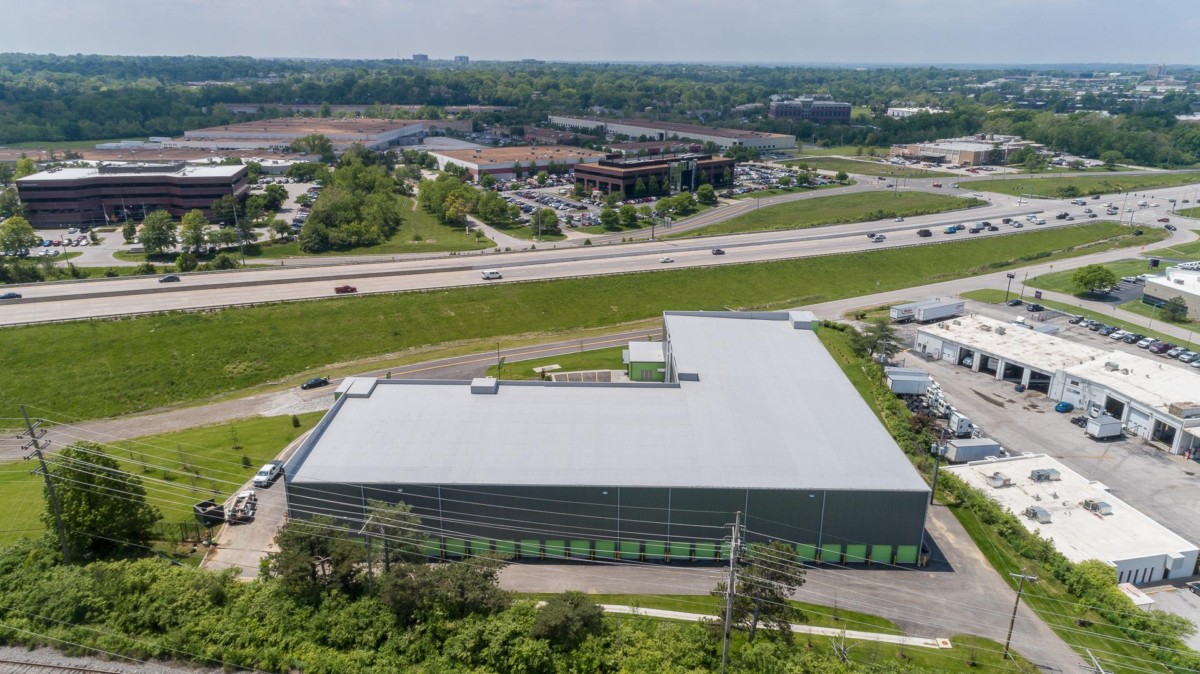 Commercial Roof Replacement - Extra Space Storage Flat Roof
DES provided tear-down of the failing aged roof at Extra Space Storage, and full replacement with an EPDM rubber roof with 25 year warranty coverage.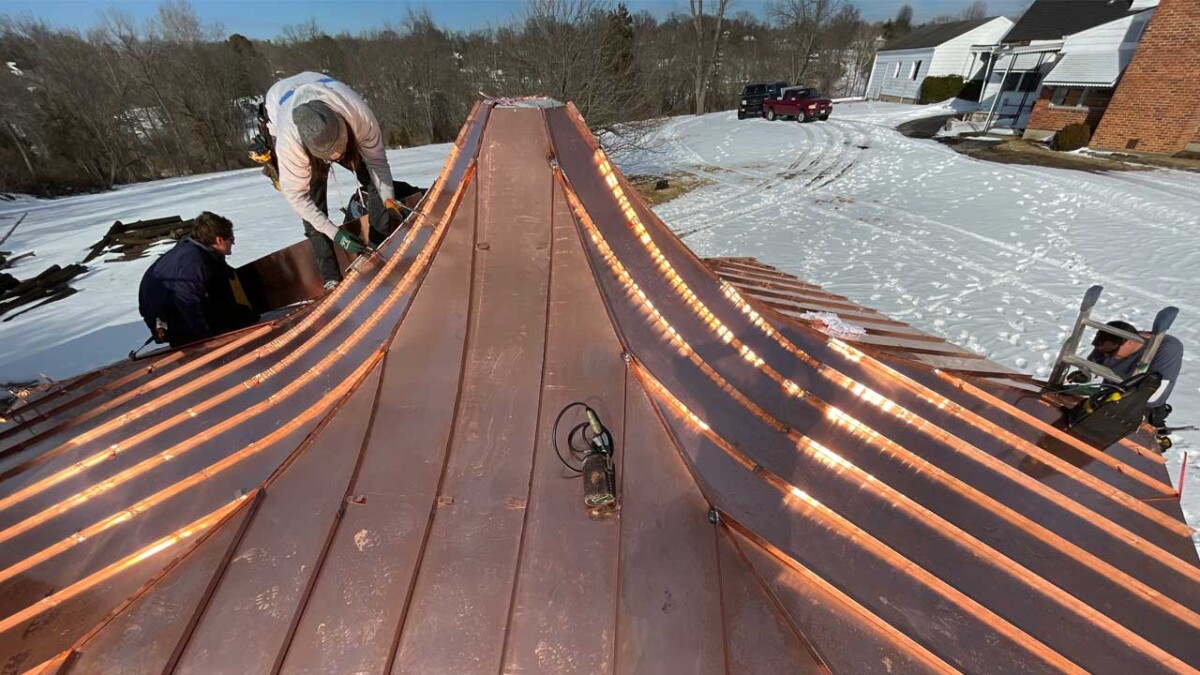 Residential Gazebo - Ornamental Copper Roof
Diversified Exterior Solutions can install all types of metal roofs, residential and commercial, including beautiful and luxurious copper roofing that will make your home or business shine!